GORZOLKA & THE UKE SOUNDSYSTEM
24 03 23 - 20.00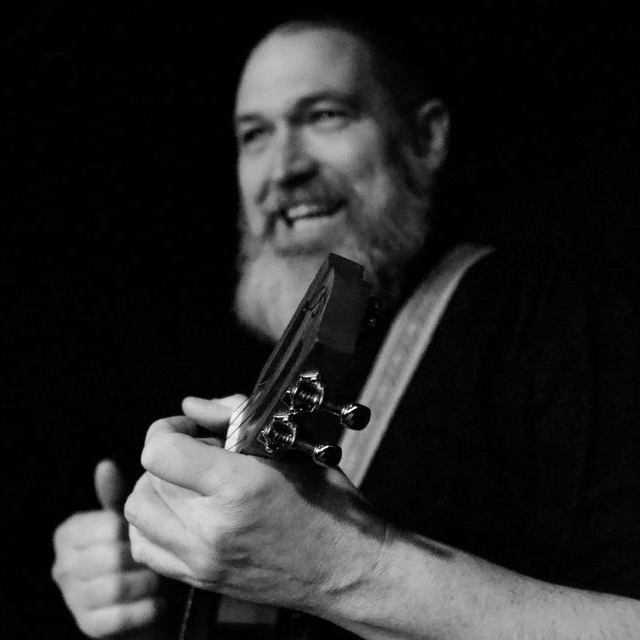 photograph by Lars Lange
DOORS - 19.30
CONCERT - 20.00
FEE - free *
What does "Sweet Dreams" sound like, without 80's synthsounds?
Hiphop and ukelele, is it a match?
What would Red Hot Chili Peppers say when they hear "Can't Stop" is being reduced to the max?
You've always wanted to know? "Je veux".
Well then - "Get Lucky"!

From stages to living rooms to out in the streets, for more than 30 years, Gorzolka has been playing at a variety of projects.
Discovering he could create more sound with less strings, since 2020, together with his new found love - the ukelele - he put together a complete solo show.
Bringing covers taken from several genres, mixed with his own creations, the tune is sometimes funky, sometimes touching, carrying you along in what is the result of a search for new sound and the essence of songs.

You can expect unusual soundperspectives, an amazing voice, a mighty interpretation and an effectful musical understatement.

* after concert hat-go-round (aim €11)